A Letter from Our Chair
Dear Friends,

The Rural Schools Collaborative was launched in 2015 by a small group of rural school and community advocates. Our mission is straightforward—to strengthen the bonds between rural schools and communities through place-based engagement, rural philanthropy, and the development of teacher-leaders. RSC is led by a volunteer board of directors and includes ten Regional Hubs, which are located throughout the United States. A small staff and group of dedicated Advocates support our work.





RSC's mission-driven work now includes four signature programs. The overarching goal of these efforts is to create regional synergies that are effective and sustainable:

· School-Centered Philanthropy—an organizational commitment to promoting organizational strategies that address capital flight and bolster the work of teachers and students;
· Place Network Schools—we are proud to support Teton Science Schools' Place Network Schools, a place-centered learning community;
· Grants in Place—a grantmaking program that supports innovative place-based learning projects;
· Rural Teacher Corps Initiative—an intentional effort to strengthen the recruitment, preparation, placement, and retention of rural teacher-leaders.





The Rural Schools Collaborative has made steady progress since its launch, and we are currently engaged in a modest effort to scale up our work. We look forward to sharing more about this and other good news in the near future!I want to thank everyone who has been part of our grassroots effort. Thanks to you we have made great strides.





Sincerely,





Joshua D. Gibb, Chair
Board of Directors
The Rural Schools Collaborative (RSC) directors are all volunteers deeply committed to the mission of the organization. RSC's genesis was a June 2014 meeting in St. Louis, where participants discussed the need for a "rural school and community" organization that "thinks otherwise." Since that time board members have been integrally involved in the planning, launch and growth of the RSC.
RSC Board of Directors:
Advocates
Rural Schools Collaborative Advocates make important contributions to rural schools and communities in their respective regions. Their willingness to support our work enhances both the credibility and capacity of our new organization.
RSC Advocates:
Donors
The Rural Schools Collaborative's asset development efforts are done in cooperation with our Regional Hub partners. We hope you will take a minute or two and check out all of the individuals and organizations who have contributed to the Rural Schools Collaborative. We truly appreciate everyone's support, and we welcome your online gift!
Regional Action Hubs 2018-19
Rural School Collaborative "Hubs" provide a flexible and cost-effective infrastructure for the organization. The relationship between the Hubs and RSC are mutually beneficial. In addition, this model allows for the sharing the important work of RSC partners is a specific geographic region.
The University of West Alabama is our Alabama Hub anchor and serves the Southeastern region. This past year The University of West Alabama opened the new University Charter School on the UWA campus. Serving as the first truly integrated school in rural Sumter County, the UCS is an actively engaged member of Place Network Schools,
with Teton Science Schools.
In September 2018 the University of West Alabama's College of Education hosted their annual? Digging Into Rural Teaching conference. Several hundred educators and school leaders attended, and were given the opportunity to learn and discuss how they can strengthen rural schools and communities in the Black Belt region and beyond.
Hub Contact: Dr. Jan Miller, Dean of College of Education, jmiller@uwa.edu
The statewide Rural Community Alliance (RCA) anchors our Arkansas Hub, and RCA is a founding organization of the Rural Schools Collaborative.
The Rural Community Alliance launched its Public Schools by Choice campaign and shared information on the campaign with our national network of RSC Action Hubs. The campaign is focused on educating the public about the relationship between quality public education and thriving rural communities, and is an excellent example of the kind of social
marketing messaging needed in rural regions.
Another example of RSC-facilitated collaboration was the partnership between the Rural Community Alliance and the Missouri-based Foundation of the Ozarks, which launched a community literacy project in the Arkansas Delta. Eudora Reads, based in the small town of Eudora, is designed to foster growth and literacy skills while promoting community literacy development, through targeted literacy building activities like parent mentorship and community summer programs. This effort received funding support from the Winthrop Rockefeller Foundation.
Hub Contact: Candace Williams, Executive Director, williams@thenewrural.org
California State University, Chico and North State Together are our Northern California Hub anchors. Together, they support innovative new programs connecting new teachers to rural communities.
An excellent example of this work is Expect More Tehama, a community movement based out of Tehama County, California. EMT aims to raise expectations of what rural communities can achieve by enhancing awareness and proving options for higher educations and careers. EMT work closely with North State Together and is building a regional coalition to manage resources and share best practices to utilize the rural advantages in their region.
The Residency in Secondary Education (RiSE) program completed its fifth year at California State University, Chico. The program partners
with local rural schools to provide a new generation of math, science, English and special education teachers in secondary education. Of recent program graduates, 90% are teaching in high need rural schools.
Hub Contacts: Ann Schulte, Ph.D. akschulte@csuchico.edu; Kevin O'Rorke, Ph.D. kororke@shastacollege.edu
RSC's Illinois-based Hub is anchored by the Galesburg Community Foundation and Monmouth College. This year's Illinois work has been highlighted by the establishment of three new rural teacher corps. These new efforts are Monmouth College's TARTANS, Western Illinois University's Great River Teacher Corps, and the Eastern Illinois University Rural Teacher Corps. In addition, RSC partner, the Association of Illinois Rural and Small Schools, received a grant to promote the rural teacher corps concept throughout the state.
RSC also works with the Galesburg Community Foundation on school-centered philanthropy, an effort that is based out of an office provided by Monmouth College. The Monmouth College office also provide communications and social marketing support for RSC.
Hub Contact: Joshua D. Gibb, President and CEO, Galesburg Community Foundation, jgibb@yourgcf.org
Community Foundation of the Ozarks (CFO) is the lead partner for RSC's Missouri Ozarks Hub. CFO's Rural Schools Partnership and Ozarks Teacher Corps were the genesis for the Rural Schools Collaborative.
The Ozarks Teacher Corps has been a highly successful venture since its launch in 2010, and a new partnership cemented this year between the Rural Schools Partnership, the Community Foundation of the Ozarks, and Missouri State University – West Plains ensures that this success will continue on into the future. The new agreement allows MSU-WP to administer the scholarship program on behalf of CFO and enables the university to create a specific
for the program, which will build skill sets important to rural teaching. This curriculum will include mentorships, studying new and innovative approaches to teaching, as well as on-site learning in rural districts. In addition, a report, Ozarks Teacher Corps: Placement, Retention, & Perception, 2010-2019, found that the placement and retention rates of Ozarks Teacher Corps alums were most encouraging.
Philanthropy is the cornerstone of the Community Foundation of the Ozarks, and its impactful Rural Schools Partnership continued its groundbreaking work in establishing and supporting rural school foundations. Since 2010 CFO has established more than 550 rural school funds with assets totaling more than $30 million.
Hub Contact: Julie Leeth, Community Foundation of the Ozarks, jleeth@cfozarks.org
New England Hub partners are the Rural Educational Leaders Network and Plymouth State University, both located in New Hampshire.
One example of how the Rural Educational Leaders Network and Plymouth State University are assisting rural schools in their region is their recent push on the importance of social marketing. In January they combined to work with rural New Hampshire school leaders on social marketing and sharing the stories of their small town schools, recognizing the power and importance of the rural narrative.
The Rural Educational Leaders Network focuses on developing partnerships between rural schools and communities that enhance both the
of the students as well as the economic opportunities of rural regions. This organization was made possible due to vision and generosity of Ann Haggart (pictured), who founded AGH Inc., a company dedicated to providing support services to special needs students. Haggart identified a need for educational leaders to have the support needed to develop authentic and meaningful partnerships with their rural communities, and because of her generosity, membership and participation is free to all of New Hampshire's rural educational leaders. RELN's existence is testimony to the power of rural philanthropy.
Hub Contact: Dr. Linda Carrier, Plymouth State University, llcarrier@plymouth.edu
The North Dakota Small Organized Schools anchors our North Dakota Hub. NDSOS works on behalf of all rural schools in The Peace Garden State.
This year North Dakota Small Organized Schools hosted several Rural Schools Collaborative "conversations" at statewide events. The primary topics were school foundation development, information related to rural teacher corps efforts, and the how NDSOS and RSC are working together to promote rural education throughout the state.In
, a Grants in Place award to Alysa Palmer of Bottineau High School provided support funding for a new makerspace program in the school's library. This project allowed for a variety of STEAM-related projects for students and teachers.
Hub Contact: ElRoy Burkle, North Dakota Small Organized Schools, elroy.burkle@k12.nd.us
Ohio Hub is hosted by the Ohio Small & Rural Collaborative with support from Graham Local Schools and Urbana University.
Graham Local School District in Champaign County, Ohio is working to create career opportunities in education for its 2,300 rural students. The school district, Urbana University, and Ohio Hi Point partnered together last year to create a program that allows students in the district who are interested in education the opportunity to earn credit from Urbana University. These students can then use that credit earned to pursue a teacher-education degree at Urbana University, just down the road from the high school. The hope is that these students will eventually go on to teach at districts like Graham and bring their
talents to rural districts all across Ohio.
In March the Ohio Small & Rural Collaborative hosted their statewide conference in Lewis Center. With assistance from RSC Advocate, Dr. Nathan Hamblin, information was provided to attendees on the www.ruralsurvey.org project in conjunction with NREA and TNTP. The OSRC is an affiliate of the NREA.
Hub Contact: Dr. Kirk Koennecke, Ohio Small & Rural Collaborative, Koenneckek@grahamlocalschools.org
The Teton Science Schools serves as the anchor for RSC's Northern Rockies Hub. In addition, Teton's Place Network Schools is endorsed and supported by RSC and its Hub network.
Teton Science Schools, located in Jackson Hole, Wyoming, last fall announced an initiative to create a national network of schools that will integrate education into the community through place-based learning. Supported by a $1 million grant from the NewSchools Venture Fund, TSS will partner with educators from across the country to implement best practices of place-based education, and create a shared community within which rural schools will have access to sample curriculum, consultations and implementation support, research to inform practices, and dedicated online communities. Over the next three to five years the network will grow to 50 schools serving more than 10,000 students, many from rural and underserved communities.

Big vision, tiny home! Students at Meadows Valley School in Idaho received a 2018 Grants in Place award to support a project where eighth graders worked with the high school shop class to build an eco-friendly tiny home. During this place-based project, students studied housing in their region and around the world and learned more about green living, grant writing, the trades, construction, and re-purposing. After the tiny home was completed, the students sold it during a silent auction, with the funds raised to be directed toward a playground renovation the Meadow Valley community. Meadows Valley School is part of the Place Network Schools.
Hub Contact: Nate McClennen, Teton Science Schools, nate.mcclennen@tetonscience.org
RSC's Southern Wisconsin hub includes the RSC administrative office and the
Koshkonong Trails School.

The RSC awarded a grant and provided technical assistance to Cambridge Farm to School in Cambridge, Wisconsin in support of the organization's long-term sustainability efforts. The capacity building project involved project fund management, ensuring organizational sustainability by obtaining nonprofit status, and a modest cash reward. CFS is a volunteer-run organizations that facilitates hands-on education and learning opportunities with the local school district. This grant was made possible by local donors Steve and Laurie Struss and Grace and Galen Hassler.
Koshkonong Trails School launched a partnership with Teton Science School's Place Network Schools in fall 2018. Koshkonong Trails joins a growing network of place-based learning
the school with critical support services to further place-based learning. Koshkonong Trails is a project-based middle/high school in Cambridge, Wisconsin that focuses on the environment and agriculture.
Hub Contact: Gary Funk, RSC, gfunk@ruralschoolscollaborative.org
Strategic Partners
Strategic partnerships are a key element of the Rural Schools Collaborative, and this year Jim Beddow, RSC board member from Sioux Falls, South Dakota, has chaired an ad hoc committee that has explored how these kinds of relationships will support and sustain the work of RSC in the years ahead. A good number of RSC Advocates and volunteers have assisted Jim in informing our board as we plan for the future. These partnerships are essential as we continue to build out our organization.
Here are several key partnerships from 2018-19:
The National Rural Education Association was originally founded as the Department of Rural Education in 1907.
It is the oldest established national organization of it kind in the United States. Through the years it has evolved as strong and respected organization committed to maintaining the vitality of rural school systems across the country. We are proud to partner with NREA on the Grants in Place National Signature Award project. Andrea Wood, of Moorcroft, Wyoming, was our 2018-19 National Signature Project Award recipient.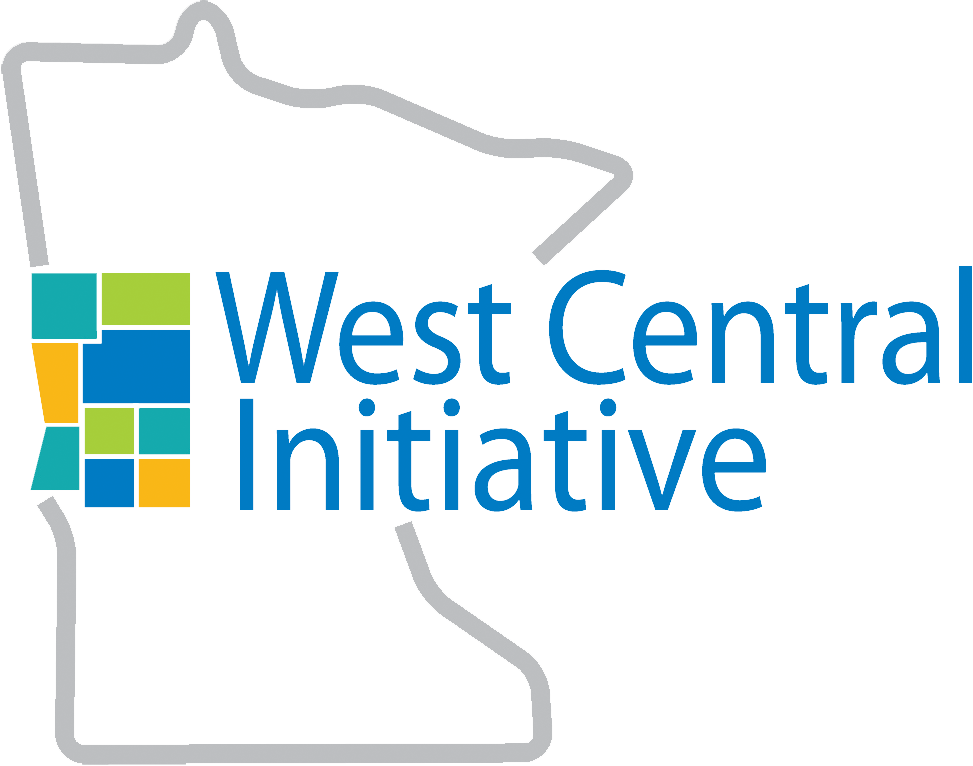 The West Central Initiative is a nationally recognized regional community foundation located in Fergus Falls, Minnesota. WCI is know for it groundbreaking work in rural economic development, and they are a generous partners in our Grants in Place program, funding place-base learning projects in their region.
Dakota Resources
stimulates financial and human investment in rural communities in North and South Dakota that are invested in themselves. Dakota Resources are also a sponsor and partner in the Growing Together Better program, a component of Grants in Place.
Monmouth College College is a national liberal arts college that was founded in 1853. Located in Monmouth, Illinois, Monmouth has served as the office for RSC's Western Illinois Hub, and will serve as its primary office starting in the fall of 2019.
Eastern Illinois University was an early normal school in Illinois, so it is only appropriate that we have with them on developing a regional approach to supporting teacher education and rural school communities through their new Rural Schools Initiative.
The Rural Schools Collaborative worked with the
Association of Illinois Rural and Small Schools
on the promotion of and development of curricula that will support rural teacher corps efforts throughout the state of Illinois. AIRSS is a founding partner of the Rural Schools Collaborative and a member of the National Rural Education Association.





Staffing Support

Staffing support for RSC for 2018-19 was provided by Gary Funk, director; Amjad Karkout, community engagment fellow, and Courtney Harmon (fall, '18), social media intern. Julie Leeth oversaw a regional education office in Springfield, Missouri in cooperation with the Community Foundation of the Ozarks
August 23, 2023
The Arkansas Teacher Corps and The Rural Community Alliance will serve as the leads for the hub.
August 18, 2023
RSC's Alabama partners support local district to build college and career opportunities.
August 18, 2023
The RSC Team visits the innovative Gateway to College program at Shasta College.