The Rural Schools Collaborative (RSC) and its partners believe that small investments will yield big dividends in rural communities. In other words, it doesn't take a million dollars to move a mountain in a small town or rural school system. Oftentimes, the most modest of charitable contributions can motivate people and serve as a catalyst for culture change. This is the logic behind the Rural Schools Collaborative's Partnership Grant Program, and it is a reasoning shared by one of RSC's founding partners, Arkansas' Rural Community Alliance (RCA).
Small and purposeful grants can have four very distinct and important outcomes:
They can build organizational or community capacity.
They can support "planning the plan."
They can leverage additional or external resources.
They can produce tangible "small victories."
One of RSC's 2015-16 Partnership Grants provides a perfect example of this thinking. Last fall the RSC board of directors made a very modest $1,000 grant to the Rural Community Alliance. RCA, in turn, used the $1,000 grant to garner an additional $2,000 from individual donors. Then, with a still modest $3,000 total, RCA announced its own Partnership Giving Project, in which they would provide their member communities and school districts with a 50% match for community development projects of up to $500. For example, if a community raised $500 for a given project RCA would then provide an additional $250.
Well, RCA's Partnership Giving Project came off smooth as butter. Board president Lavina Grandon reported that 12 very small Arkansas communities successfully participated in the collaborative effort. Grandon added, "I thought we got some pretty cool and diverse projects with our $3,000 and generated an additional $6,000 in communities for a total of $9,000."
Folks in some places, say, Chicago, for example, might suggest that $9,000, $3,000, or $500 doesn't sound like much money. But in small and often isolated rural places, communities that are typically outside the mainstream philanthropy orbit, these small and flexible investments can be a real shot in the arm.
"And it is not just about the money," according to Gary Funk, who helps coordinate the Rural Schools Collaborative. "Small community-based projects are often more manageable, and they can provide tangible and more immediate results that build confidence and enthusiasm. Plus, the scale seems realistic for grassroots efforts. When you start tossing around sums upwards of $50,000 or $100,000, you might as well talk about spacewalks on Pluto. Those numbers just don't seem realistic."
Julie Leeth, RSC board member and executive vice-president for the Community Foundation of the Ozarks, reiterated the importance of the community engagement element. "Stakeholdership is so important. Small charitable investments often involve projects that involve people. And that is really essential."
If someone remains skeptical about the power of small charitable investments, they should give the 12 RCA Partnership Giving Projects a gander. The proof, as they say, is in the pudding. For more information on the power of philanthropy and its role in rural economic development, please check out RSC's web section on the subject.
RCA Partnership Giving Projects
Lil' Jacob Learning Center in Eudora: purchase books for a summer reading enhancement project.
Delight: repurposing a room in the Pickett Building to serve as a senior citizen center. Will purchase more comfortable seating and a window unit air conditioner to accommodate seniors.
Delight Grant Award

Rural Special: ninth grade girls will work on the girls' bathroom at school to make it handicapped accessible for their fellow classmates and other students. The girls will design and purchase all supplies and do most of the labor with the help of several community members. 

Bradley Chamber of Commerce: funds will help establish the Bradley Chamber of Commerce Farmers Market.
Bradley Chamber of Commerce Award

Doddridge/Kiblah: funds will support building a Veterans Monument adjacent to the historical school building.
Veterans Monument Award
Doddridge: money to help restore the historic post office. This will be an addition to the museum. 

Mount Judea Area Alliance: a project where 18 local artisans and students are utilizing photography as an economic development tool. A website will be created to assist in this effort of marketing their work.
Mount Judea Award
Lead Hill/Diamond City: will assist Diamond City Chamber of Commerce with funds for scholarships for seniors at Lead Hill High School 

Lead Hill High School Scholarship Program

Valley Springs: will build an outdoor classroom to the recently completed Middle School Pavilion and to fund two on-going reading projects, bicycles for perfect attendance, and end of year take-home books for kindergarteners.
Valley Springs Award

Elaine Community Opportunity Seekers: will work to develop the Lil' Fishhook Theatre group for ages 3-10.
'lil Fishhook Theatre Group in action

Paron: funds support working with local 4-H students to develop and maintain a community garden in order to provide fresh produce to daycare.
Lewisville: funds will provide after-school sports program for children 6-9 years old. The program will incorporate social skills as well as physical activity.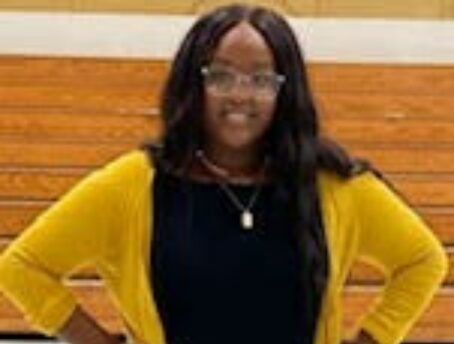 September 18, 2023
Inspiring teacher resilience through mentorship.
August 23, 2023
The Arkansas Teacher Corps and The Rural Community Alliance will serve as the leads for the hub.
August 23, 2023
Overcoming adversity through the power of education