RSC and NREA are excited to be able to continue sharing the stories of rural teachers from across the United States as part of our I Am A Rural Teacher collaboration, made possible by a grant from the Bill & Melinda Gates Foundation.

Teachers are more than vehicles for curriculum. While teaching students the basic knowledge and skills required to live a fulfilling life is unquestionably part of the profession, educators also bring their own experiences to bear in their work. Jamie Fehring, a middle school science teacher from Bedford, Iowa, didn't begin her career as a teacher. Beginning with a career as a scientist, and more recently a mother, Jamie's lived experiences have defined her first three years in the classroom, creating a class environment which embodies, and encourages, inquiry and inclusivity.
A scientist, Jamie has "always had a passion for our environment, for science, for space, just for all of it." Initially pursuing her passion for marine biology before becoming interested in freshwater biology and graduating with a degree in Fisheries Biology, Jamie received a scholarship from the American Fisheries Society in 2004 and spent time working for local fish hatcheries before transitioning to a genotyping lab, where she worked for almost a decade extracting DNA from plants, studying genetics, and managing synthetic markers.
After becoming a mother, Jamie and her family moved to Corning, Iowa, and she was introduced to the possibility of teaching through her neighbor–now boss–who encouraged her to explore substitute teaching. After just her first day as a substitute teacher, Jamie knew she had found her next career: "I got home that day and I sat down with my husband and I was just like, 'I have never loved a job so much. That's what I'm supposed to do. I am supposed to be an educator.'"

Read Jamie's Full Story
Read more about Jamie's journey into education, her passion for inclusivity and fostering student inquiry, and what her journey has taught her.
Read More Here
We appreciate the willingness of teachers like Jamie to share their stories and experiences with us and hope these stories bring some inspiration to your day! If you would like to share 30 minutes of your time for an interview, please reach out to us at info@ruralschoolscollaborative.org.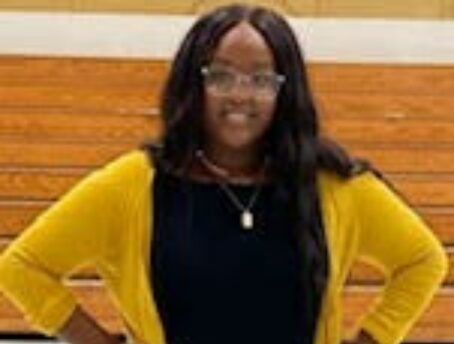 September 18, 2023
Inspiring teacher resilience through mentorship.
August 23, 2023
Overcoming adversity through the power of education
August 3, 2023
RSC's Iowa Regional Hub partners host a Rural Teacher Retreat.