RSC and NREA are excited to be able to continue sharing the stories of rural teachers from across the United States as part of our I Am A Rural Teacher collaboration, made possible by a grant from the Bill & Melinda Gates Foundation. The Rural Educators Across Borders program is a small piece of this collaboration, giving us the opportunity to share international knowledge and perspectives about rural schools and place-based education.

Kinley currently teaches children from ages 5 to 17 at the Gakidh Village School in the Punakha District of Bhutan, describing her school as "cozy" with just five teachers, 32 students, four classrooms, an office, a store, a library, and on-campus lodging for the teachers. Surrounded by nature, Kinley feels at home in the school because of her own rural upbringing, "Being born and brought up in a rural community, I feel connected to this place. I strongly feel that it is my duty to extend my gratitude through my service to the community for what the place offered me from my birth till today."
Kinley shares that relationship building is an important priority to not just teachers but to Bhutan, noting that Bhutan places a special emphasis on "Gross National Happiness" (GNH), which focuses on personal satisfaction and community connection over economic production. The school reflects these values by involving the community and building relationships with families. Like in many rural places, teachers are seen as leaders in the community and act as agents for change.
As a teacher-leader, Kinley looks for ways to improve her community, which is one of the things that led her to exploring place-based education. She shares that she was first intrigued by the concept of place-based learning after completing a training with Teton Science Schools. Believing that the school's rural setting provided a great opportunity to effectively utilize place-based education, she worked with Teton Science Schools to design suitable projects and curriculum for her school and community.
Kinley shares that through place-based education, "[The students'] level of understanding, observation, spoken language, confidence and social skills have greatly improved," noting "I personally feel that a person who understands his or her roots can only grow up to be a better citizen." And while she understands first-hand the challenges that rural teachers and schools face, she believes in the resiliency of rural communities and the benefits of a rural life, "We get to understand the rural life better, and we learn to use the resources in the best possible way. We can be the best change makers. We learn to innovate. We adjust with the demanding nature of rural life."
We appreciate the willingness of teachers like Kinley to share their stories and experiences with us and hope these stories bring some inspiration to your day! If you would like to share 30 minutes of your time for an interview, please reach out to us at info@ruralschoolscollaborative.org.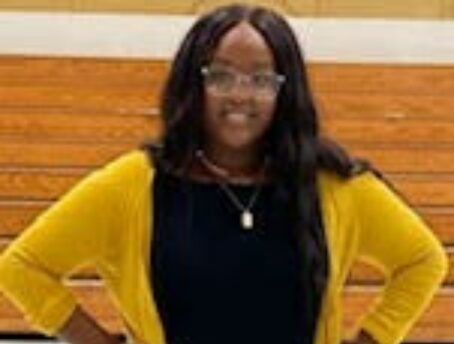 September 18, 2023
Inspiring teacher resilience through mentorship.
August 23, 2023
Overcoming adversity through the power of education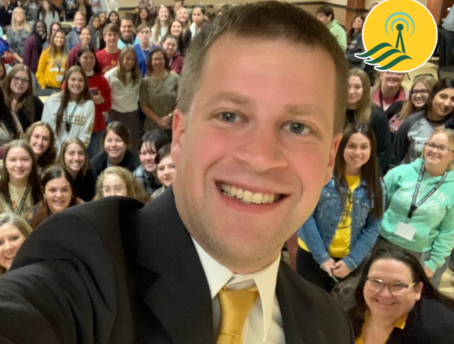 July 12, 2023
Reflections from 2023 Kansas Teacher of the Year