The "I am a Rural Teacher!" project exists to highlight outstanding rural educators, and to share their voices. Our rural teacher profiles showcase the stories and philosophies of teachers around the country. We are excited to feature Ms. Allie Marques, one of the first members of the University of West Alabama's Black Belt Teacher Corps!
---
When did you realize you wanted to be an educator? And when did you realize you wanted to teach in the rural context?
I've had an interest in education from a very young age. I vividly remember playing "school" with my younger sister, cousins, and stuffed animals frequently. As I progressed through school, I was often the one to help my classmates learn material they didn't understand when the teacher taught it. However, I didn't actually consider pursuing a career in the field of education until I was 16. One afternoon after tutoring, I realized that I loved seeing people have "light bulb" moments; I loved working with children of all ages to accomplish tasks and form knowledge and experiences; I thrived educating others. Over the years, many people have commented on the "glow" that emerges when I'm teaching any age group or any subject. In short: I love helping people, and I love learning; naturally, I love helping people learn.
I've known that I wanted to teach in a rural environment from the time I began chasing the dream of teaching. I grew up in Livingston, Alabama, a very small town in West Alabama, where the past three generations of my family raised cattle. Although we aren't in the cattle business anymore, I plan to be the fourth one day. Honestly, I don't enjoy driving in traffic in large cities, waiting in line for hours, or having to take my dog to a park just for him to run around. I find peace in the quiet of sitting in a field listening to the wind blow, watching fish swim in a pond, and planting fields for local wildlife with my dad. I love that I can go anywhere in this town or the surrounding tri-county area and know at least one person! This place is my roots, my happy place, and my home; I couldn't imagine living life any differently than I do now.
What are some of your favorite things about teaching in a rural place? (If you are a pre-service teacher, what have been your favorite experiences so far?)
There are so many positive aspects to teaching in a rural place. All of the rural schools that I have been to have had a warm, inviting school climate. The atmosphere is professional but less formal than schools in larger areas. Many are filled with down to earth, realistic colleagues and administration who collaborate to give students the best education possible. People at school are passionate about their job and their students. I believe that I have formed stronger relationships with my students due to smaller class sizes. I have more opportunities to interact with them, get to know them, and mentor them, which most likely wouldn't happen in a larger class. There really is just something about teaching in a rural school in my opinion.
Teaching in a rural setting has unique challenges and opportunities. What are some of the challenges you've encountered as a rural teacher/pre-service teacher?
There are several opportunities of teaching in a rural setting. The schools around here are much smaller than schools in suburban or urban areas. This can make it easier for teachers to form stronger relationships with many of their students. Rural small towns also tend to have tighter knit faculty, administration, and community. This often makes it effortless to host successful parent/school or school/community events with more overall participation.
I believe the main challenge that comes with teaching in a rural setting is broadening students' schema and perceptions. The culture and life experiences here are quite different from other areas or more developed regions of the state or country. Younger students, especially, don't have as many diverse life experiences as students from more developed areas would. For example, Livingston just got a McDonald's about five years ago. Many students who come from lower socioeconomic families in this area don't get to go out to eat or leave the town often. I had one student in Demopolis, which is more populated and developed than Livingston, who had never been to Pizza Hut before. It's right down the road from our schools. This challenge, however, can be overcome by getting to know and understand the culture of rural students and their families, building students' schema by using examples that students understand, and generalizing them to more developed examples. Using pictures, modeling, and project- or place-based learning are all ways to incorporate this in the classroom. Another challenge can be limited funding or technology. Rural schools are often much poorer than schools in other areas and cannot afford the luxuries those schools can. This can be overcome by writing grants, creating fundraisers, and asking for donations from people or businesses in the community.
What unique opportunities do you have as a rural teacher?
My county is part of a region of the country called the Black Belt. This area is called the Black Belt because we have black, nutrient-dense soil. I have been given the opportunity to become a member of the Black Belt Teacher Corps at the University of West Alabama. This scholarship program requires undergraduate students to complete a service project at a rural school in the Black Belt. I chose to go back to my roots and center my project around agriculture. I implemented "The Sprouting Minds Garden" at all four campuses in the Demopolis City School System. I created curriculum programs across several grade and ability levels to incorporate agriculture in the classroom in hopes of sparking students' interest in agriculture while also building their character. When I say there's just something about the dirt here, I don't mean strictly for growing crops. This area has the potential to raise some of the most down to earth, honest, hardworking, good hearted people. It truly is my greatest advantage as a rural teacher in the Black Belt.
What would you tell future educators who may be looking to teach in a rural setting?
If you're coming from a suburban or urban area to a rural area, give it a chance. Come at this opportunity with an open mind and positive attitude. There are so many things that rural has to offer in both the professional and social aspects of life. Also, give it time. You're essentially planting your "roots" in new soil. It's going to take time for you to "grow" in to this area, gain additional funding, plan culturally appropriate lessons, and fit in to the community, but once you've "sprouted" and "blossomed", it could prove to be one of the most rewarding experiences of your life.
Is there a story from your rural teaching career that stands out to you? An "ah-ha!" moment or particularly influential time in your journey as a teacher? Please share it with us!
I began teaching one of my "Sprouting Minds Garden" curriculum program at an after-school enrichment program at the middle school this past fall. At first, my students were a bit concerned. They didn't think learning about agriculture was going to be any fun, but they loved it by the end of the nine weeks! They were so excited when it was my day to teach the program. They enjoyed going outside and taking care of their pumpkins. We even made a game out of who could raise the best pumpkin plant. By the end of the program, they were asking if we could incorporate animals into the program in the future!
Any other thoughts on the idea of "the rural advantage?"
I may be a little biased, but I am a firm believer in the rural advantage! I've had so many more opportunities living, working, and going to school in a rural area than I would have if I would have moved to a larger area. I believe many people look down on living and working in rural areas just because they haven't had the opportunity to see what rural has to offer everyone of all ages, cultures, and walks of life. Overall, I think rural rocks!
---
Thank you so much for your insights, Allie!
We can't wait to see all of the wonderful things you accomplish in your teaching career.
For more information on the Black Belt Teacher Corps at the University of West Alabama, click here.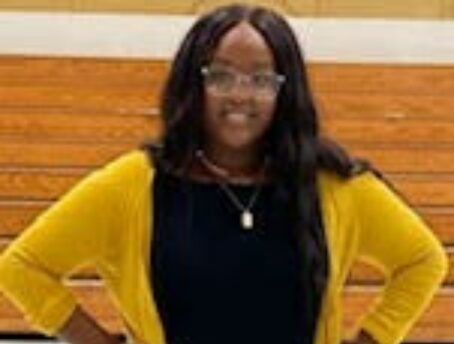 September 18, 2023
Inspiring teacher resilience through mentorship.
August 23, 2023
The Arkansas Teacher Corps and The Rural Community Alliance will serve as the leads for the hub.
August 23, 2023
Overcoming adversity through the power of education