MACOMB, IL – Generous grants from regional foundations have enabled Western Illinois University (WIU) to give three students the chance to pursue their dreams of becoming teachers in rural Illinois schools.


The opportunity has allowed three WIU students, one sophomore and two juniors, to be accepted into the University's Great River Teacher Corps (GRTC) this fall. The corps recruits and develops highly-talented teachers to work in schools in west central Illinois. The program was created to address a teacher shortage in the state.

Students accepted into the program include Hannah Libby, a junior agriculture education major from Oneida, IL; Connor Sullivan, a sophomore English education major from Colchester, IL; and Emilee Rains, a junior elementary education from East Moline, IL.

The students will be helped by a $28,000 grant from the Tracy Family Foundation. The award was boosted by a second offer to provide an additional $48,000 if the corps program can raise a $24,000 match by the end of 2019. Other grant funding has been provided by the Galesburg Community Foundation, the Quincy-based Community Foundation Serving West Central Illinois and Northeast Missouri and a $25,000 gift from the Fellheimer Trust, based in Macomb, and individual donors.

Students will receive between $8,000-$14,000 in scholarship assistance through the donations and, in turn, commit to teaching in a rural school for a minimum of three years after graduation.

Libby said she is committed to teaching in a small school in rural Illinois because she was educated in one.
Hannah Libby

"I can gain better professional relationships with my students due to smaller numbers," said Libby. "This could help me teach them more in one-on-one situations, which, in turn, could help them excel. Small schools bring various opportunities for all students to participate in, if they choose. Teaching agriculture, especially in a small rural school, I hope to influence my students someday in a positive way, and help them gain knowledge, leadership and responsibility, the way my agriculture experience did for me in my schooling."
Sullivan is also committed to teaching in a rural school because of his experience at West Prairie High School, in McDonough County.
Connor Sullivan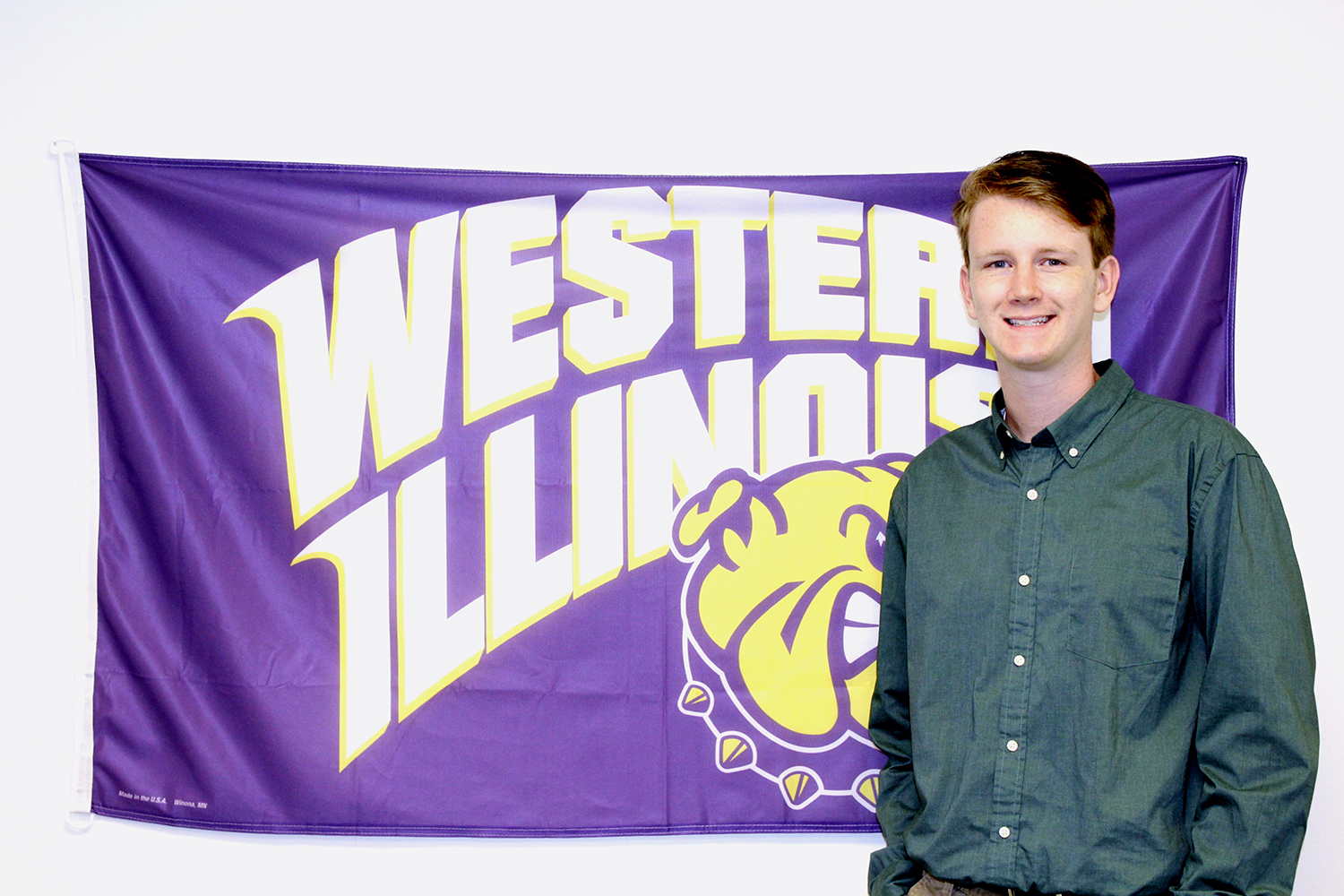 "I believe that schools of need (academic or financial) deserve great quality teachers and I hope to fill that much in demand role after completing my degree at WIU," he said. "I appreciate the smaller class size found in rural schools as it provides the opportunity to build close-knit relationships with students, parents and community members."
Rains said she is also committed to teaching in a small, rural school because of the bond that can be created between students and the community.

Emilee Rains
"It is going to be a rewarding experience being a part of something that is going to make a difference in the lives of my future students," she said.

The GRTC is a student-centered undergraduate program with a service component where participants are required to participate in value-added placed based learning activities that will focus on issues in rural schools. Administrators of the GRTC program have created partnerships with Regional Offices of Education, school district superintendents and local communities in 22 counties to ensure their participation in both recommendation of applicants and the hiring of GRTC graduates.


For more information about the GRTC at Western, visit wiu.edu/coehs/grtc/.
Story By: Jodi Pospeschil
Public Information Coordinator
Office of University Relations, WIU
October 31, 2023
The ribbon cutting ceremony marked an expansion of the Great River Teacher Corps program on Future Teacher Day.
October 22, 2023
RSC partners with Illinois ROE#33 and Galesburg Community Foundation to convene stakeholders to align and strengthen local teacher pathways.
October 12, 2023
Visits to rural classrooms highlight the power of place-based curriculum in connecting Maine students to their local communities.